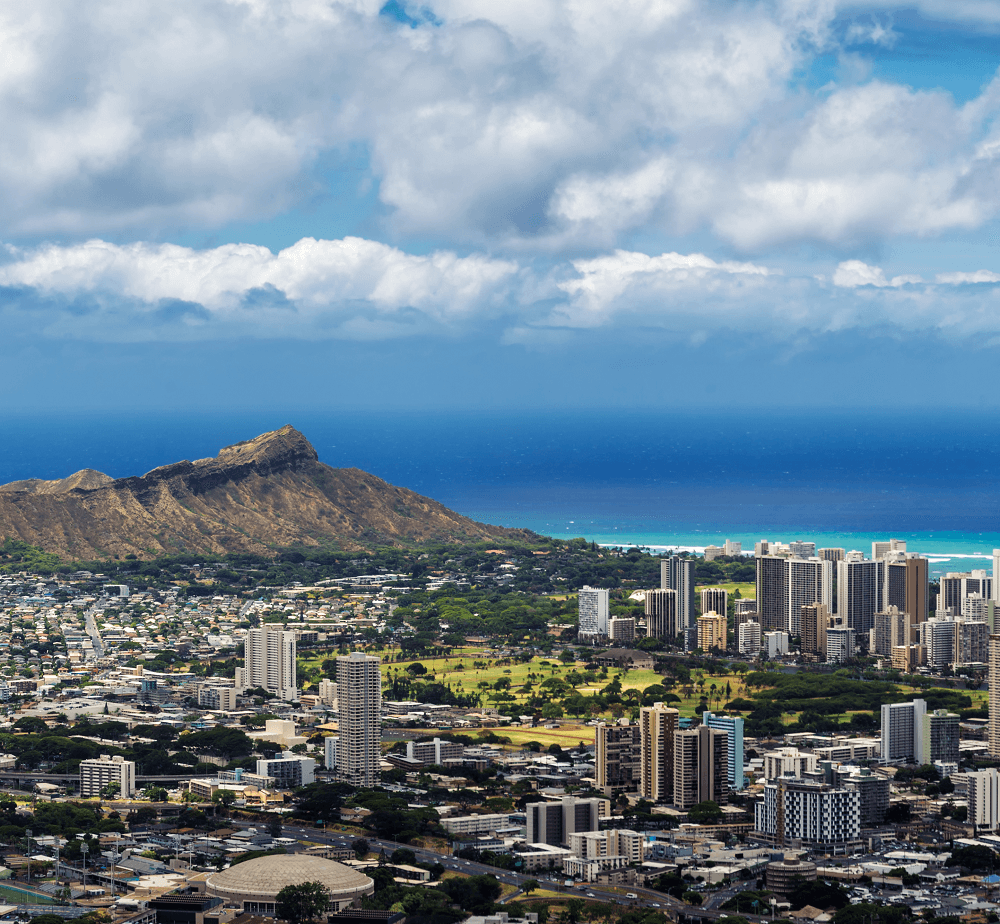 FOR IMMEDIATE RELEASE
The IT and strategic consulting group builds upon a proven track record of supporting Hawaii organizations.
HONOLULU, HAWAII, UNITED STATES, May 31, 2023/EINPresswire.com/ – Vicinity Group, a newly formed technology service provider focused on the Hawaii and Pacific Island market, today formally announces its launch. Vicinity offers a wide range of innovative cloud and cybersecurity services for local businesses and organizations.
Although a new corporate entity, the Vicinity team has decades of experience in the managed service provider (MSP) space, and has solid past performance in support of several island projects—many of them focused on integrating technology in support of rural and underserved populations on the neighbor islands. These include remote education infrastructure for the University of Hawaii, connectivity and distance education for the Lānaʻi Culture & Heritage Center, and campus safety projects with the state Department of Education.
"We are dedicated to elevating businesses through cutting-edge solutions and unparalleled support," said Vicinity CEO Justin Burgess. "Driven by a passion for technological innovation, we are a trusted partner for local enterprises seeking to improve their operations and drive growth."
Vicinity core competencies include third-generation managed IT and infrastructure support services, strategic IT consulting, cybersecurity, and cloud solutions, which are carefully tailored to meet the specific needs of each client.
"We know people are at the heart of every enterprise, and we want to fully support them."— Justin Burgess, Vicinity Group CEO
"I was impressed by how dedicated and creative the Vicinity team is in helping local organizations explore myriad options, both for upgrading and streamlining their operations as well as novel approaches to funding them," said Ryan Ozawa, a long-time Hawaii technologist who is joining the business development team. "I've long believed the right partnerships can yield 'all-way win' scenarios, and I know Vicinity can make them happen."
"Beyond our tech, we focus on cultivating strong relationships with clients to guarantee their success, and go above and beyond to provide exceptional service," Burgess added. "We know people are at the heart of every enterprise, and we want to fully support them."
For more information on Vicinity, its capabilities, its vision and its team, visit https://www.vicinity.team, or contact their team at info@vicinity.team.
---
About Vicinity
Our mission is to provide exceptional outcomes for our clients, enabling organizations and individuals to lead productive, healthy, and fulfilling lives. We offer expertise, skills, and insight that organizations may not have access to in-house, and provide these as a service to our clients, frequently saving them resources, time, and hassle. A next-generation Technology Service Provider, key offerings include Cybersecurity Consulting, Business Process Analysis (BPA), and technology and telecommunications consulting. For more information, visit https://www.vicinity.team.